message
From the C.E.O
Welcome to the world of UncleBTech, an initiative that took its roots in the challenging period of April 2020. Amid the uncertain waves of COVID-19, many small businesses found themselves on shaky ground, with some unfortunately having to close their doors due to a lack of digital presence. Now, as the echoes of the pandemic continue to linger and restrictions add to business complexities, having a robust digital footprint isn't just advantageous – it's an absolute necessity for businesses to re-establish their customer base and thrive.
Recognising this crucial need, my business partner and I leveraged our combined expertise of over 30 years in IT to offer a helping hand to these businesses. Having served in various senior IT roles in large organisations, we are well-versed with the technology landscape and the potential it holds. We saw an opportunity to use our proficiency not just to navigate the digital seas but to ride the waves with finesse.
Our mission at UncleBTech is simple: to extend the kind of professional and technical assistance that big businesses have access to, to the small and medium-sized businesses who need it most. We do this through a variety of services tailored to address every digital need your business might have.
Our Managed WordPress Hosting service ensures your website runs smoothly, securely, and efficiently, offering an enjoyable experience to your visitors. With our Digital Marketing services, we help create and execute strategies that connect your brand with the right audience, maximizing your reach and impact.
Our Website Design & Development service is all about creating a web presence that truly mirrors your brand, blending aesthetics with functionality. Through our Website Management service, we take the burden of maintaining an updated, optimised, and secure website off your shoulders.
And lastly, our IT Support & Consultancy services provide immediate tech assistance, offering guidance on how you can leverage technology to drive your business forward in this digital age.
Based in Bradford, but with a reach extending across the UK, UncleBTech is more than just a service provider – we aim to be your trusted IT partner. If you're ready to take your business to the next level in the digital space, get in touch with us via our website. We'd love to set up a free, informal chat about how we can boost your business's online performance. Welcome to UncleBTech, your partner in the journey to digital success.
we are growing
Join Our Team
At UncleBTech, we constantly seek exceptional talent that shares our values and exudes a passion for delivering exceptional customer service. We believe in building a team of individuals who are not only skilled and talented but also align with our moral compass. If you are genuinely enthusiastic about providing excellent customer service, we would love to hear from you. Join our team of dedicated professionals and become a part of our journey towards excellence.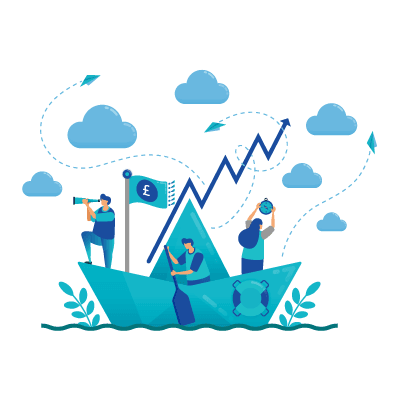 Are you prepared to proceed?
Find Your Perfect Fit: Speak with Our Specialists or Discover Plans and Pricing